We've been giving young and disadvantaged Canberra athletes a sporting chance for more than 35 years.
Lord's Taverners ACT is an association incorporated in the ACT, part of a federation of 11 similar branches across all the states and territories of Australia.
We're a not-for-profit community based organisation with strong networks in the Canberra area.
Our purpose is to promote inclusion by providing opportunities through cricket and other sports for the young and disadvantaged to achieve their personal goals and a better quality of life.
Our vision is that all Canberra athletes have the opportunity to realise their potential.
Our mission is to provide funding support to young and disadvantaged athletes in Canberra and the near region to enable them to pursue their sporting passion.
We support local young and disadvantaged athletes in their sporting endeavours. We assist principally by providing funding for coaching, practice facilities, equipment, registration fees, and expenses associated with travelling to competitions. We also provide support to certain therapeutic programs for people with a disability.
We raise funds through membership subscriptions, donations, sponsorship, investments and fundraising events. More than 90% of the funds we raise are disbursed to the people we support.
Lord's Taverners was founded in the United Kingdom in 1950 by a group of like-minded cricket enthusiasts who gathered at the famous Tavern at Lord's Cricket Ground.  With an "eclectic blend" of members from the worlds of show business and cricket, and with HRH the Duke of Edinburgh as Patron and Twelfth Man, the Taverners quickly grew into a substantial charity that now provides youngsters with an opportunity to enjoy cricket with friends, whilst developing wider skills and creating life opportunities.
Lord's Taverners Australia (now Taverner's Australia) was formed in 1982 at the instigation of a devoted Taverner, Mr John Darling (a direct descendent of former Australian captain, Joe Darling). Taverners Australia has since grown into a federation of 11 branches spanning all states and territories, with more than 2,500 members. Taverners Australia helps people with a range of disadvantages to play sport and in particular cricket.
The Lord's Taverners (ACT Branch) was established in April 1986, with Mr Graham Wilkinson AO as founding President. Originally focussed principally on supporting young and disadvantaged cricketers, our interests have broadened over time to include assistance to athletes participating in a wide variety of sports and other activities.
Since its establishment in 1982, Lord's Taverners in Australia has raised and distributed more than $10 million to give young and disadvantaged Australians a sporting chance.
We are governed by a committee of up to 12 volunteers. We work hard to ensure that our committee members have a good mix of skills and attributes, including financial acumen, strategic thinking, risk management, understanding of technology and links to local sporting and community support organisations.
We have standing Investment and Disbursement sub-committees and raise other sub-committees as required.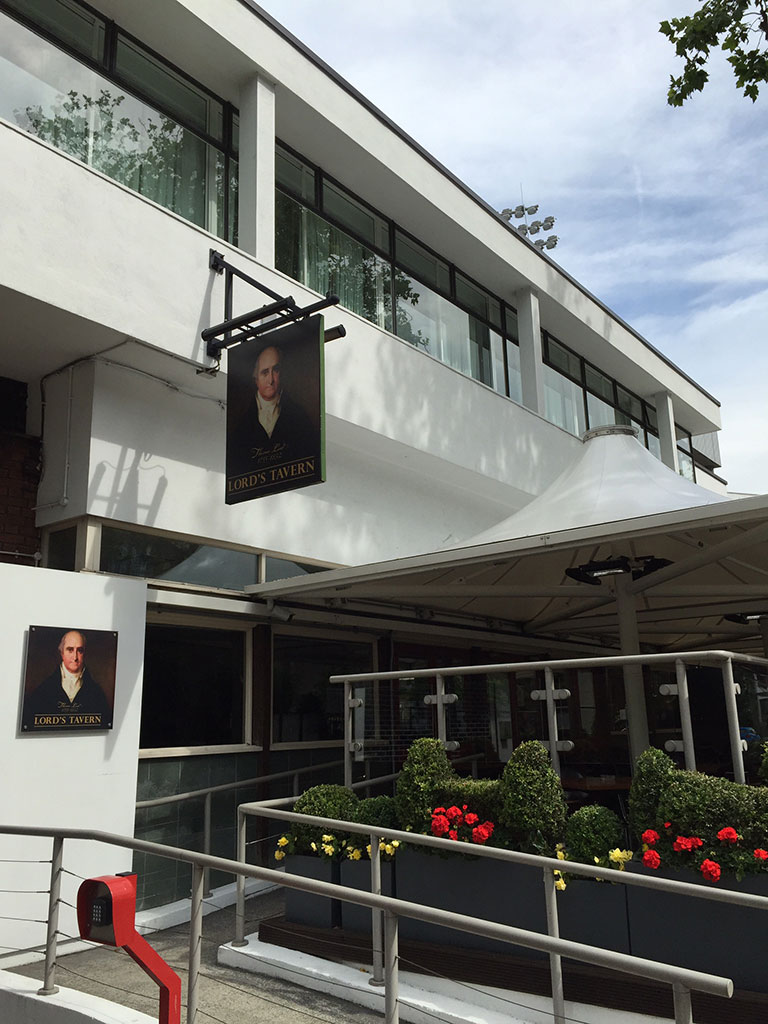 The Lord's Tavern, London
We are grateful for the support of our Patron, His Excellency General the Honourable David Hurley AC DSC (Retd).
Our commitment to Canberrans is that more than 90% of the funds we raise will go directly to the people we support.
Members of the Lord's Taverners ACT committee.
Mr Ric Smith AO PSM (2022)